Scams on Package Delivery – Know About How to Protect Yourself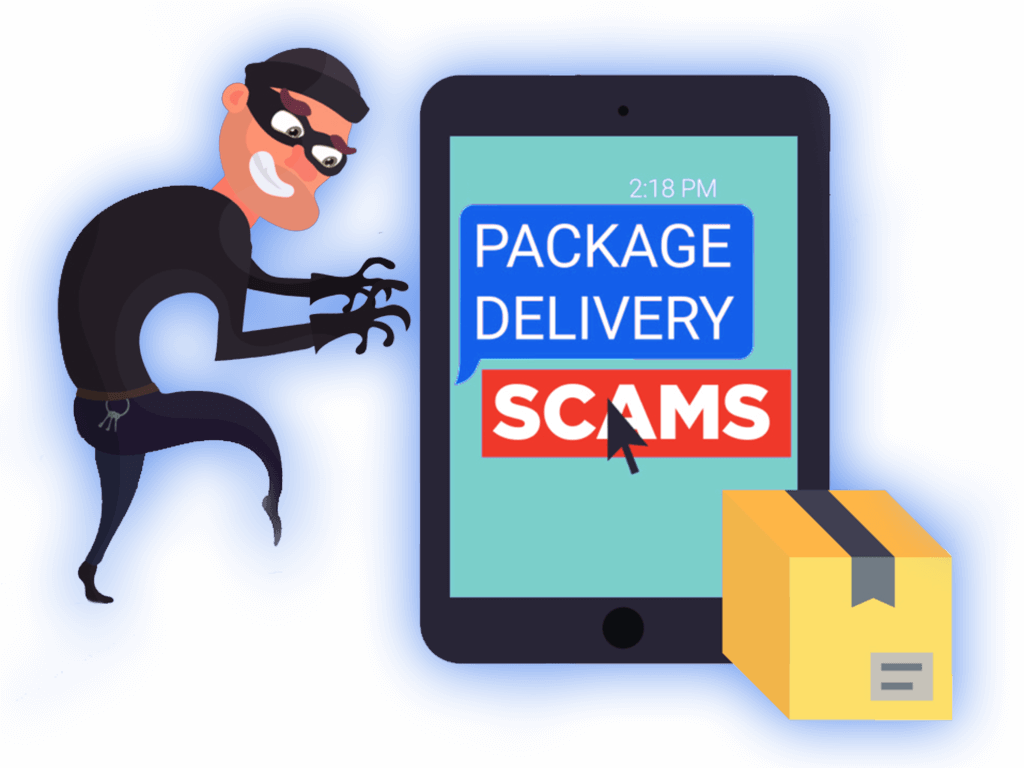 Package Delivery Scam
Phishing Scam
4 min read
Package delivery service has expanded to include hundreds of retail websites and online shopping platforms. Retail sites handle transactions such as TNT, DHL, Australia Post, FedEx etc and online shopping giants like Amazon also engage themselves in package delivery services for their users. With this influx of online businesses handling everything from ordering, shipment and delivery and payment to return policies, there is a trend developing – consumer get scammed!
Phone Calls, Text Messages Fraudulently Using the Package Delivery Services
Parcel delivery scams use different methods to get your money, your personal information or infect your device.
You might receive an email, SMS, or phone call from a distribution centre saying they have a package you ordered and it's currently being held at their facility. The scam pretends to be from a parcel delivery service like TNT, Australia Post or FedEx, when in reality it is a well-crafted lure to a phishing site. The scammer may even direct you to a site posing as the legitimate parcel delivery company's secure login page, where they will log into your account with their credentials and retrieve the package for you – all while you are trying to get your order! Unfortunately, package scams can be very successful and you could see your money disappear from your bank account.
Online shoppers especially need to watch out for fake parcel delivery scams arriving in email or SMS inboxes.
What are some of the most common scams on package delivery?
There will be a call or a text message is stating you have a package being held at a distribution centre and urges you to click on a link, which takes you to a website with a fake tracking code and another link to 'track the item'. The website urges you to pay for a fee, with a total cost of over $100, which guarantees you'll have your package delivered. In addition, the website also require you to provide your personal information to continue. The package does not exist, and you've been scammed. Always check with your local delivery service before making payment or providing your personal information.
You have an "undelivered item" for which you may be charged a holding fee. You will be asked to open an attachment, click a link or download a file to retrieve your parcel. The "download" will result in malware and keyloggers being installed on your device, which steals all of your passwords, personal information and other sensitive data. You will also download a ransomware virus that locks your computer. To unlock your computer, scammers demand payment in the form of 'bitcoins' or wire transfer. Even if you pay the fee, there is no guarantee that you will be able to access your computer again. Make sure to be cautious when clicking links or downloading attachments that seem out of the ordinary.
How can you protect yourself against scams?
If you believe that you have received a scam call or message, there are several things you can do:
It's always good to be wary of any requests for additional shipping costs that come after you have purchased the goods;

Unwanted email links or text messages can contain malware or viruses that can harm your computer, so it's best to delete them immediately;

Don't ever give your personal, credit card or online account information to an email or website you're not certain is authentic;

Protect your computer by using a firewall and antivirus software. If you use public computers, think about whether it is safe to do so and consider using an internet cafe or library instead;

Only check if an offer is genuine by contacting the company using its official contact details to verify if the offer is genuine;

Take caution when browsing as there may be safety concerns in case of a low-resolution or spelling errors;
What if you've already fallen victim to a scam?
If you have paid, keep an eye on your credit card statement for any odd transactions – otherwise you should contact your credit card provider and request them to block the transactions. There is an option to contact your credit card provider and ask for a refund. Most credit card companies will be able to reverse the transactions immediately and issue a refund of the full amount, provided that you report the fraud within 60 days of when it took place.
If you think you have provided your banking or credit card details to a scammer contact your bank or financial institution immediately and change your passwords as soon as possible. Ask for help and support if you are unsure how to do this yourself.
Go to the police if you believe that you have been a victim of identity fraud. They will be able to provide advice on what action to take next.